The MAST: SOLIDARITY Seminar was a 1 week seminar and working project to explore the future of solidarity in Europe, and what the implications of solidarity mean for digital media, communities, and technology. Over a course of six days, participants in the seminar heard from expert speakers about contemporary socioeconomic trends and platforms, tour spaces and communities, investigate infrastructure, and question what togetherness means in Europe, from the period of its founding to now. As the week progressed, students worked toward an interpretive project on solidarity, site-specific and in public, and engaged in conversation and critique with an international group of expert mentors.
At the end of the workshop the students gathered the Ze Povinho_ A Magazin on Solidarity, a publication on 32 pages all of the final works of students at this MAST Intensive Learning Event. The group has agreed that the different concepts, theoretical texts, potential public space interventions incl. a musical composition are represented in one paper publication — to be printed in 100 copies and distributed at different MAST occasions.
The workshop had the contribution of several expert speakers and events such as: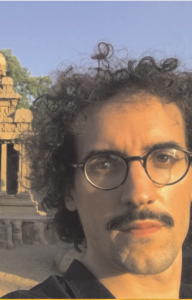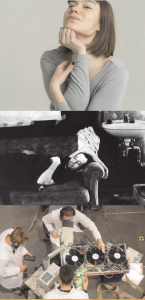 Manuel Beltrán is an artist, activist, and researcher. As an activist, he was involved in the Indignados movement in Spain, the Gezi Park protests in Turkey and several forms of independent activism. In 2015 he founded the Institute of Human Obsolescence, through which he explores the future of labour and the social and political implications of our relationship with technology. His enquiry into the economic and governance systems of the production of data has been shaping into a series of political proposals under the banner of the Data Workers Union. He is also the co-founder of ad.watch, a project exploring new forms of political propaganda in social media. In this keynote – Counter Imaginaries to Capitalist Technologies: Organising Technological Systems for Solidarity – Beltrán addressed the shifting social implications of technology. In 2011, social movements like the Indignados in Spain were working under the promise of social media as a "tool for freedom". In 2020, the same platforms turned towards us with hegemonic systems of control driven by profit. Did we trust a false promise? Through his artistic practice and organising, Beltrán deconstructed the reality hidden behind the current promises of the technological systems we are faced with. As counter strategies for profit-driven tech, he introduced artistic interventions and political proposals towards developing alternative imaginaries and models of commoning technology.
An Evening of (and about) Electronic Music with P L U I E S (Pauline MIKO), Hanns Holger RUTZ and Chris CSIKSZENTMIHALYI. Join three artists crossing between the borders of sound, music, installation, performance, and visual art as they discuss their own practice and the state of electronic music in Europe and the world.
Pauline Mikó [aka PLUIES] is a Belgo-Hungarian Artist and Photographer born in 1991 in Brussels. Graduated from La Cambre (BA) and KASK School of Arts (MA) in Belgium, Pauline runs the MIKO/MIKO STUDIO since 2015, a Photography and Art Direction studio based in Brussels. Full of energy, curiosity, creativity and passion for everything she does and creates, Pauline also plays music as Pluies (Modular Synthesizer, Dulcimer and Plants).
Hanns Holger Rutz (b. 1977 in Germany) is a sound artist, composer, performer, researcher and software developer in electronic art. His work, mainly comprised of sound and intermedia installation, live improvisation and electroacoustic composition, has been internationally exhibited, performed and awarded. In his creations, the development and research on software and algorithms plays an important role.
Chris Csikszentmihalyi (b. 1968) is the European Research Area Chair, a board member, and a professor at Madeira Interactive Technologies Institute, where he also runs the Critical Technical Practice Lab. His ongoing project DJ I, Robot Sound System premiered at Transmediale and has toured on four continents, playing with Toshinori Kondo, George Lewis, among others.
Combining visiting lectures, hands-on laboratory work, and art & design methods, the class integrated critical discourse with prototyping and speculation. Drawing from the empirical history of Science, Technology, and Society, and mixing with speculative techniques from the plastic arts, the workshop looked at how products are made, by whom, and for what ends, then imagine new and different forms of work and production. After having deeply discussed on the topic of solidarity together with the students of Akademija umetnosti Univerza v Novi Gorici and Madeira Interactive Technologies Institute, MAST mentors and guests also meditated on the findings of the project and on its sustainability in the future.
Follow the hashtag #mastmodule on instagram or  like MAST fb page for live updates
Connected MAST Course at the Madeira Interactive Technologies Institute