Inception Meeting at DG Connect in Brussels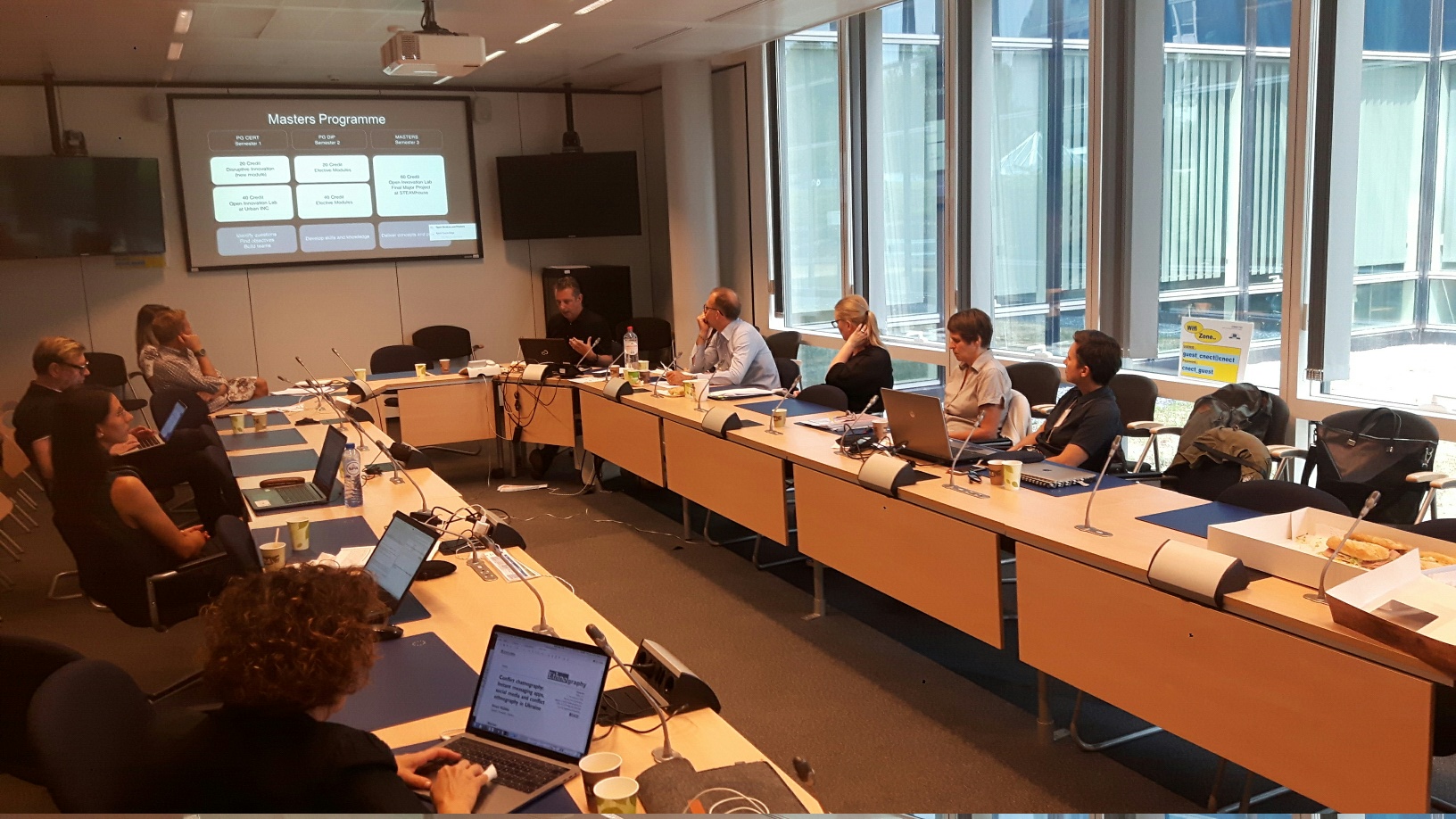 The inception meeting connected the representatives of all four projects, awarded in the Call Connect/2017/3346110 "Module for Master Degrees in Art and Science". After a presentation and discussion of the objectives of the call, presentations were held of each of the selected projects, followed by a lively exchange of views.
Next to the representatives of DG Connect, meeting was attended by the representatives of the STARTS, including the EU-supported project VERTIGO. Alliances of knowledge were forget on how to maximise the impact of each project, and how to perhaps find synergies between them.